ROYAL RESIDENCIA
52 McLeod Road (Business Hub), Lahore, Pakistan
info@lahoreproperties.net
https://lahoreproperties.net/
+92 306 88 888 18

Royal Residencia
Defence Road, Lahore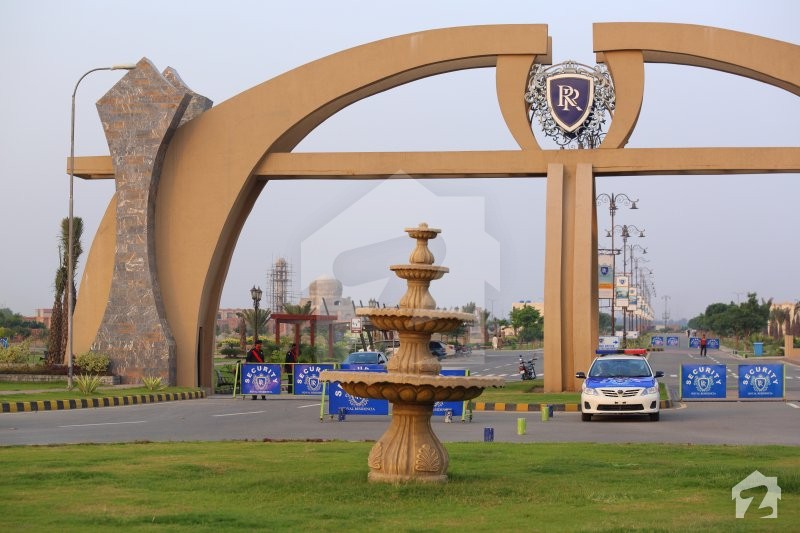 Details & Description
Royal Residencia, a housing scheme with a futuristic and innovative approach, where you can experience comfort, luxury and peaceful existence with world-class security services. We have built a place where you can cherish your dreams at an affordable price. Through our expertise, quality and breadth of services, we offer delivery that allows us to create exceptional value for our clients.
Civic Amenities
Lahore is the city of saints and Sufism, the city of lights and culture, where laughter and love abounds, with a rich and colorful environment of festivities and food. Basant and mellas, choori festivals to meena bazaars, it's a truly metropolitan city where everyone has a place in the city's heart. Lahore is the true spirit of Punjab and the heart of business and education, where students thrive on learning art and architecture, business and science, a city of many institutions with a legacy. A musical city where classics and theatre are on a continuous progressive trajectory.
Royal Residencia, a name representing the chronological advancement of technology, adhering to principles of comfort and style, commanding all prerequisites to a modern and efficient living, addressing to upgrade the social fabric of society and believing in the welfare of residents of different walks of life juxtaposed to a unique form of equivalent living. Royal Residencia endeavours to all it propagates in real time with the essence of experience it has nourished through its parent company Husnain Cotex which is experiencing 46th year of ravishing success in the field of construction.
Let's move to a Royal House.
Project Features
PLOT FEATURES

Sewerage: Yes
Electricity: Yes
Water Supply: Yes
Sui Gas: Yes
Boundary Wall: Yes

NEARBY LOCATIONS AND OTHER FACILITIES

Nearby Schools: Yes
Nearby Hospitals: Yes
Nearby Shopping Malls: Yes
Nearby Restaurants: Yes
Nearby Public Transport Service: Yes

OTHER FACILITIES
Location
Property Types
HOUSES (HOUSE)
HOUSES (HOUSE)
HOUSES (HOUSE)
HOUSES (HOUSE)
RESIDENTIAL PLOTS (PLOTS)
RESIDENTIAL PLOTS (PLOTS)
RESIDENTIAL PLOTS (PLOTS)
RESIDENTIAL PLOTS (PLOTS)
RESIDENTIAL PLOTS (PLOTS)
RESIDENTIAL PLOTS (PLOT)
COMMERCIAL PLOTS (PLOT)
COMMERCIAL PLOTS (PLOT)
COMMERCIAL PLOTS (PLOT)
COMMERCIAL PLOTS (PLOT)
COMMERCIAL PLOTS (PLOT)
COMMERCIAL PLOTS (PLOT)
Floor Plans
Developer
Royal Residencia
Husnain Cotex (Private) Limited (HCL), is a parent company of the group led by Muhammad Yousuf Sheikh; an honored name in construction industry of Pakistan. Spending considerable time and energy in building the foundation of HCL, his solid reputation for excellence in construction, strong heritage of quality and progressive approach has made HCL successful. HCL has been appreciated by a large number of customers and endorsed by Government of Pakistan.

Since 1967, Muhammad Yousuf Sheikh had been constantly capturing new opportunities, endorsing diversified experience and enhancing customer satisfaction. The biggest contribution to Lahore by Husnain Cotex is Royal Palm Golf and Country Club.
Our services include development, construction and specific areas of expertise which includes:

• Highways
• Bypasses
• Bridges
• Main Roads
• Access Roads
• Fly Overs
• Motorways
Husnain Cotex is a renowned name in the field of construction, well aware of the constant change in design & construction. Today, we successfully continue his legacy by delivering quality service to our customers. With this strength company has started projects with various international consultants and acquiring reliability among its overseas clients.

CEO Message
Sheikh Ayub (CEO)
"Royal Residencia", A Housing Scheme with futuristic and innovative approach, where you can experience comfort, luxury and peaceful existence with world-class security services. We have built a place where you can cherish your dreams at affordable price. Through our expertise, quality and breadth of services we offer delivery that allows us to create exceptional value for our clients. We have been constantly examining the market to find new service areas to become involved in, and try to be innovative.

Our major focus and reliability is credibility in our construction as we believe in laying strong foundations in order to avoid any future issues and promote sustainability. We want to provide the best living habitat and environment for families where living will be with convenience and ease of accessibility to the City's main attractions and activities